Press area

Are you interested in our project and our company? Then please contact us.
Press contact
Travelmyne
Your contact person:
Andreas Kämmer
Westringstraße 171
04435 Schkeuditz
Germany
Email: info[aet]travelmyne.com
Tel.: +49(0)34205/411343
Fax: +49(0)34205/417834
You can also use our contact form.
Numbers and facts
over 500 travel destinations with brief travel guides
several 100,000 data data sets as the basis of our search engine
a unique and free travel destination search engine
new travel regions are added daily
a German and an English website
innovative feature prints for every travel destination
searching within a country possible
Brief profile of Travelmyne
The Travelmyne project developed from an idea by the managing directors Andreas Kämmer and Julia Wiederhold. Why is there so search engine which find the most fitting travel destination on the basis of personal wishes and preferences? The travel destination search engine was born in spring 2014. Using almost 100 criteria, every travel region is being examined and assessed. This way, our database grows daily and more and more new brief travel guides are added for the travel regions. In May 2014, the website www.travelmyne.de went online with the first brief travel guides. The English counterpart has been online since June 2014. After we had finished the most important countries, we went into more detail and added the most popular travel region within the countries. Since February 2015, users can use our search engine to find their perfect travel destination for free. Doing that, they choose what is most important to them from 80 criteria. Nature, cultural diversity and leisure activities are taken into account. The system calculates and finds the most fitting travel destinations. Afterwards, you have the opportunity to directly book your dream holiday with our partner websites.
You find further information on us and Travelmyne here.
Do you want to be informed on all news from Travelmyne? Then please send us an email and we will add you to our press mailing list.
Logos Travelmyne
You can download our logos in various sizes and formats. Please contact us if the format or size you are looking for is not listed below.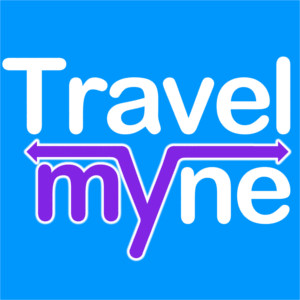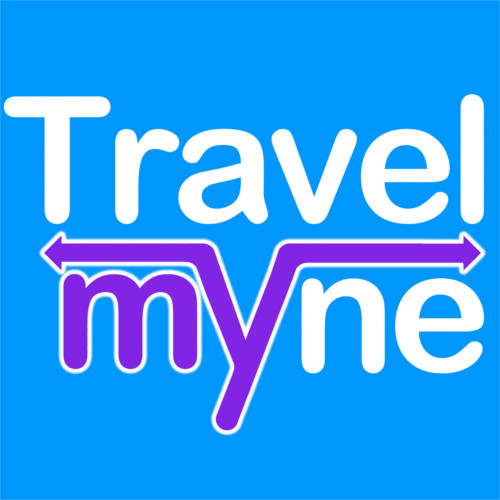 Terms of use
The Travelmyne logo may only be published free of charge in connection with Travelmyne.
© Travelmyne, Westringstraße 171, 04435 Schkeuditz, Germany