Travelmyne Featureprint
Strong colour is better / Click icon for legend
England - Vibrant Cities and Picturesque Villages
England is a region full of contrasts with dramatic coasts and smooth hills, idyllic villages and vibrant cities. Shakespeare's home country impresses with an abundance of national parks, historical buildings and sites, excellent party and shopping facilities and a thriving theatrical culture.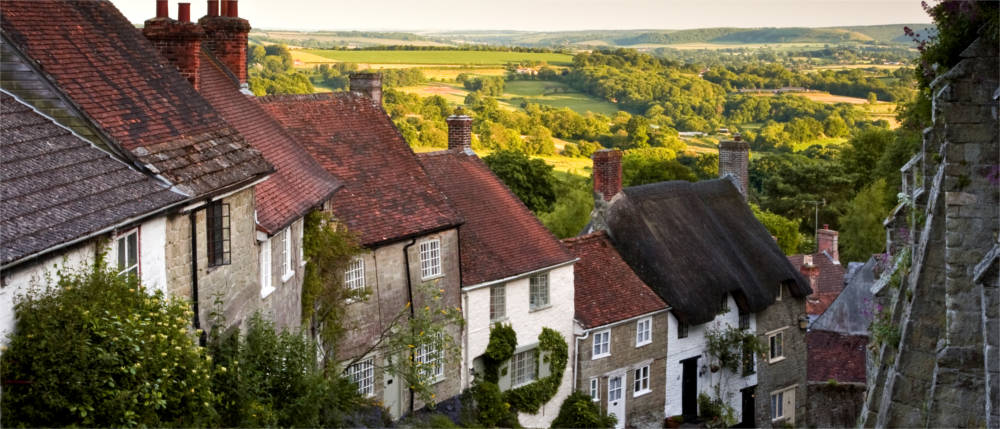 Geography - The biggest country in the United Kingdom

England is the largest region in the United Kingdom in the north-west of Europe and takes up more than half of the island of Great Britain. With an area of about 130,400 km² and a population of almost 53.5 million inhabitants, England is also the country's most densely populated region. England borders on Wales and the Irish Sea in the west, Scotland in the north, the North Sea in the east, the English Channel in the south and the Atlantic Ocean in the south-west. England can be divided into 9 regions, which are again divided into numerous counties. Geographically speaking, England consists of Southern England, the Midlands and Northern England. The biggest city is London, which is not only England's capital but also the capital of the United Kingdom. Besides London, England offers a number of bigger and smaller towns which are of interest to tourists. Liverpool, Manchester, York, Birmingham, Brighton and Bath are only a few examples. England lies in the temperate climate zone and has a humid but relatively warm climate due to the Gulf Stream.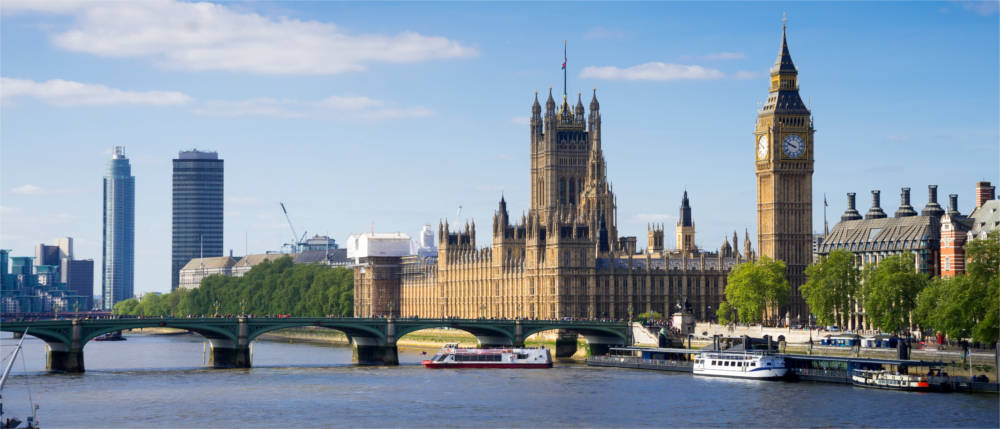 Nature - Smooth, green hills and dramatic coasts

England's natural landscapes display an enormous diversity which is a memorable experience for every lover of nature. While the north and south-west contain plateaus, the central and southern areas are characterised by low, lushly green hills and plains, on which you see sheep browsing. A truly spectacular attraction is the coastal landscape, which is 900 kilometres long and contains steep, harsh and scenic cliffs in region such as Cornwall, Devon and Dorset. Bathing resorts like Brighton offer beautiful long beaches. This breathtaking diversity of England's natural spaces is reflected in its 10 national parks, which welcome about 110 million visitors every year. The first three - the Peak District National Park, the Lake District National Park and the Dartmoor National Park were already opened in 1951. Half of all forests in the United Kingdom are located in England and most of them consist of beeches and oaks. The vast hilly green spaces are vegetated by numerous kinds of wild flowers. England's fauna is fascinating as well. Typical members are mammals like deer, badgers, foxes and rabbits as well as many bird species. Reptiles are rather uncommon here. The English coast is home to grey seals, which are relatively rare animals.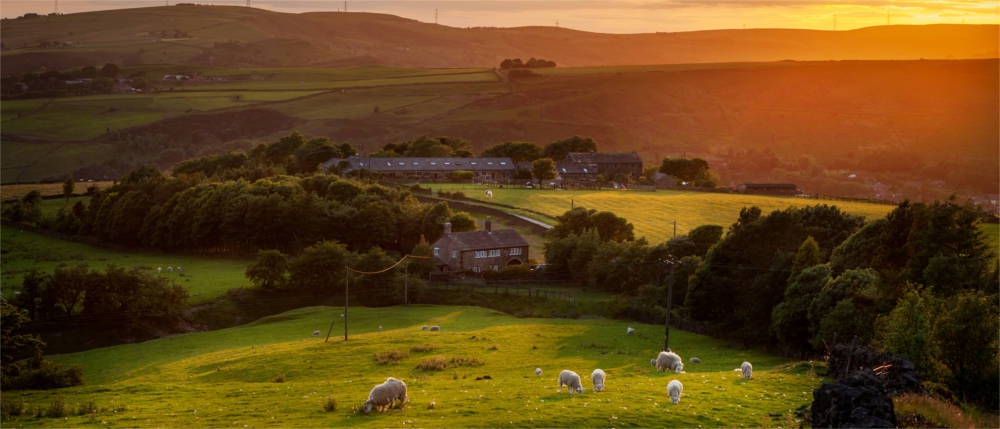 Culture - William Shakespeare's home

England's uniqueness consists in its great variety of cultural sights and attractions, especially in Northern England and the Midlands. Old meets new here and creates an irresistible charm. The Romans left their mark, which is apparent from many archaeological sites and buildings such as the Hadrian's Wall (113 km) in the north at the border of Scotland. This wall is part of the UNESCO World Cultural Heritage as are 20 other attractions. Literature, art and history are of major importance in England, which is reflected in numerous galleries, theatres and museums. England is the home of many significant poets, who shaped the world literature and theatre scene with their works. You can visit the Shakespeare's Birthplace in Stratford-upon-Avon or the place where his wife Anne Hathaway lived, a beautiful cottage in a blooming garden in Shottery. Follow the traces of the Beatles in Liverpool or go on a journey through time in the street called "Shambles" in York. In addition, there are countless castles and manor houses, many of which have been the setting of films and TV shows. Attractions of architectural significance are the many churches and cathedrals. Worthwhile examples are St. Paul's Cathedral and Westminster Abbey in London as well as Salisbury Cathedral, which accommodates one of the last versions of Magna Carta.
Experience - Relaxing at the beach or in Roman baths

England's different regions each have their own character. Southern England contains wonderful small villages at the coast in Cornwall, historical spa towns like Bath with Roman Baths, the world-famous elite university cities of Oxford, Cambridge and Eton as well as the royal metropolis of London. England's heartland is full of scenic honey-coloured settlements in the green hilly landscapes of the Cotswolds, while the north offers many lively big cities. Holidaymakers who decide to travel to England are offered tranquillity and relaxation, an impressive theatre culture, an exciting nightlife and great shopping facilities. Every town has at least one pub, which is a popular meeting place for the English, which are generally hard-drinking and like partying. England also has a lot to offer with regard to its cuisine. Popular dishes are the full English breakfast, which consists of bacon, sausages, eggs, beans, mushrooms, tomatoes and bread, Yorkshire pudding and fish and chips. Travellers from the US need to know that "chips" are what they know as "fries" here and their "chips" are called "crisps" in the United Kingdom. People drink a lot of tea here but also wine, especially cider, and beer.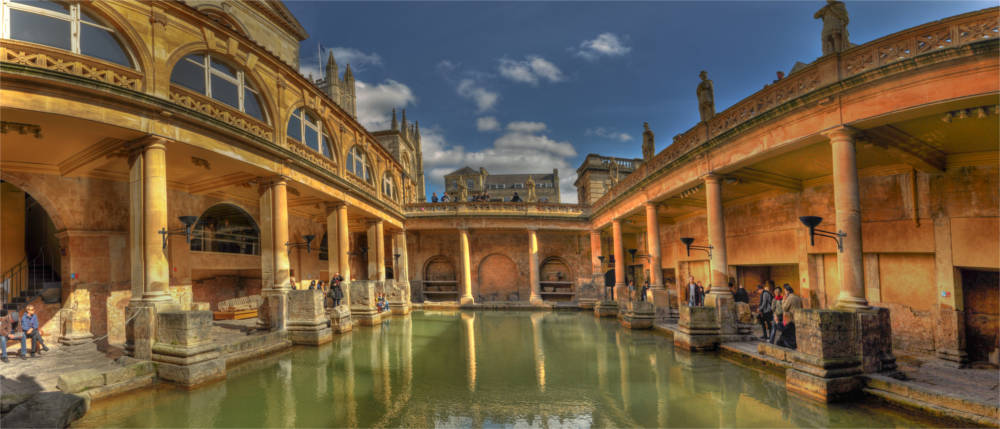 Activities - Discovering mysterious stone circles

England's diverse landscapes offer excellent conditions for a number of sporting activities. There are wonderful beaches for going bathing and doing water sports, numerous hiking and cycling trails, breathtaking national parks, which are waiting to be explored, and countless golf courses, which make golfers' hearts leap for joy. Besides golf, football is one of the most popular sports in England. After all, England is often considered the home country of football and Sheffield F.C. has been recognised as the oldest football club by the FIFA. You can watch a game in the stadium or in a pub during a live broadcast. Travellers can take a boat out to sea at the coast or travel through London on the Thames. A special highlight for many visitors of England is a trip to Stonehenge, the mystical stone circle near the city of Salisbury in the south of England.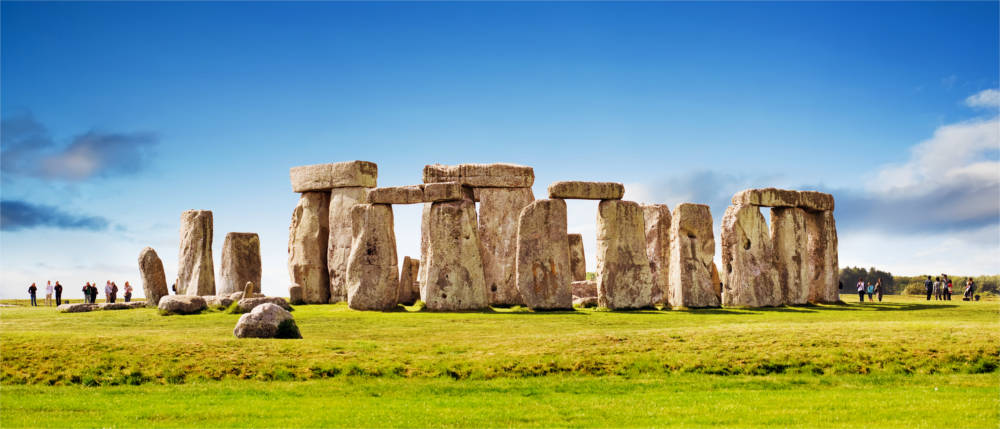 Information
England is often put on a level with Great Britain and the United Kingdom, which is wrong with regard to both politics and geography. Great Britain is the geographical name for the largest island of the British Isles and comprises England, Wales and Scotland. The United Kingdom includes Great Britain in addition to Northern Ireland. Travellers can reach England in various ways. There are many airports and flights are probably the easiest and fastest way. Thanks to the Channel Tunnel, you can also arrive by train or car. Travellers who travel in their own car need to pay attention to the left-hand traffic in the whole of the United Kingdom.
England offers a combination of tradition and modernity as well as breathtaking natural spaces and lively cities. Sport, art, theatre and history play an important role, which is apparent from countless sights and attractions. Travellers can follow the traces of the Romans, Shakespeare or the Beatles, party until the early morning hours in a pub or roam one of the 10 national parks and find your inner peace.