Travelmyne Featureprint
Strong colour is better / Click icon for legend
Hunter Valley - A Romantic Wine-Growing Region
The Hunter Valley is heaven on earth for every connoisseur. Besides high-quality wine, Australia's oldest wine-growing region fascinates with a romantic landscape, scenic valleys and picturesque vineyards, which cover the region's smooth hills.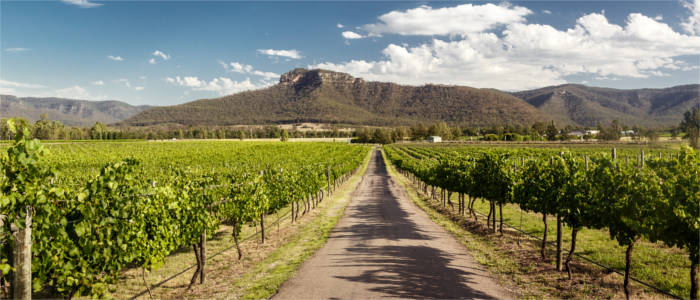 Geography - The first-rate wine-growing region at the Hunter River
The Hunter Valley is a region in the Australian state of New South Wales. The first-rate wine-growing region is about 120 kilometres north of Sydney and is crossed by the Hunter River. Besides Newcastle, which is the second-biggest city in New South Wales, important cities and towns are Maitland, Port Stephens, Singleton, Cessnock and Muswellbrook. The temperate climate in the region is similar to Mediterranean climate and creates mild to hot summers and cool winters.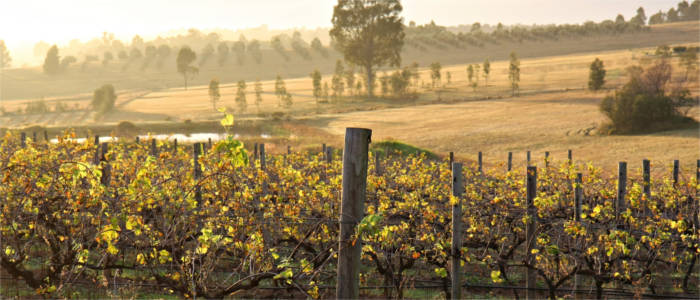 Nature - A scenic hilly landscape and a colourful fauna
The landscape in the Hunter Valley is characterised by smooth, bright green hills and picturesque vines, which create a romantic scenery. The scenic valleys impress with wonderful vineyards as well as vast farmland and pastures and the coast fascinates with golden sand dunes and an impressive fauna. Visitors can watch dolphins, whales and koalas in the area of Port Stephens and Nelson Bay, while the nearby national parks (e.g. Wollemi National Park, Barrington Tops National Park, Werakata National Park) are home to a unique fauna with animals such as kangaroos, wallabies, wombats, platypus and cockatoos.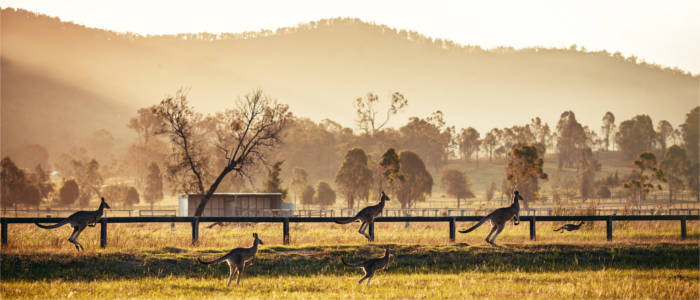 Culture - Art and culture in Newcastle
In the 1820s, the first settlers began planting vines in the Hunter Valley. That makes the fertile valley the oldest wine-growing region on the Australian continent. However, it does not only impress with wonderful vineyards and quaint wine cellars but also with several cities, art galleries, antique shops and historical facades. The region's greatest city and centrepiece is Newcastle, which offers a remarkable art and cultural scene with a number of museums such as the Newcastle Museum, various galleries (Newcastle Art Gallery), historical buildings (Fort Scratchley) and magnificent churches like Christ Church Cathedral. Another worthwhile and popular attraction in the Hunter Valley are the Hunter Valley Gardens in Pokolbin. The fairy-tale garden complex consists of twelve different theme gardens, which all have their own charm and are full of fragrant roses, sunken flower beds, Asian architecture and figures from "Alice in Wonderland".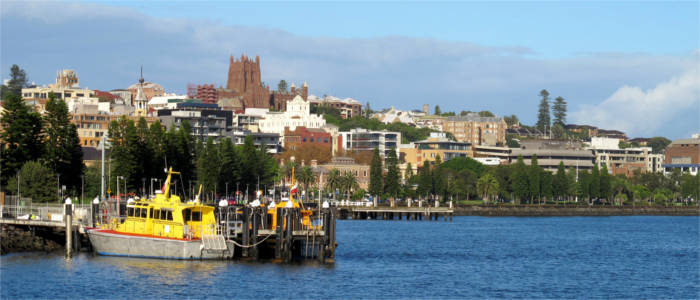 Experience - A unique gourmet experience
Australia's oldest wine-growing region has over 140 wine-growing estates, which are run by small family businesses or big firms. A visit to the wine cellars, e.g. in Cessnock, Pokolbin and Kurri-Kurri, is a must for many tourists. Connoisseurs from all over the world are delighted by high-quality wines like Semillion, Chardonnay, Cabernet Sauvigon and Shiraz, which they can try during a wine tasting or a meal in one of the many luxury restaurants. A taste adventure is offered by many cooking classes, in which you can prepare delicious dishes with regional products. In addition, you can buy local delicacies such as cheese, sausage, handmade chocolate and olive oil directly from the producer during many annual events (Long Lunch, Festival of the Flowers, Sculpture in the Vineyards). A trip through the Hunter Valley is simply a unique gourmet experience.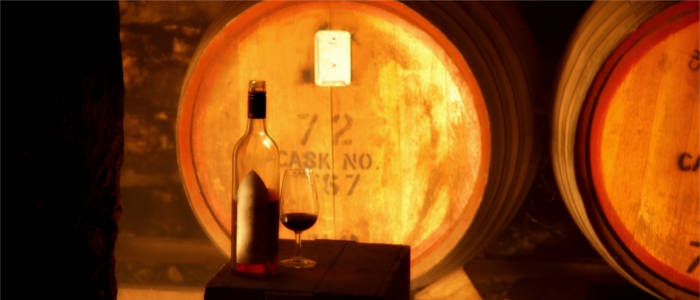 Activities - Exploring the wine-growing estates on foot, by bike or in a horse-drawn carriage
The Hunter Valley is not only an excellent destination for connoisseurs. It also offers numerous leisure activities to active holidaymakers. While anglers, divers, sailors, swimmers, surfers and bathers get their money's worth at Port Stephens near Nelson Bay and Shoal Bay, hikers, riders and cyclists can pursue their hobbies during a tour through one of the many wine-growing estates. In addition, travellers can explore the beautiful region in a horse-drawn cart, a helicopter or a hot-air balloon. Golfers will enjoy the aqua golf course in the Hunter Valley.
Information
The Hunter Valley can be travelled at any time of the year. While the summer offers pleasantly warm temperatures, you see colourful vines in autumn and a bright green landscape in spring. Every season in the Hunter Valley has its own appeal. You best arrive via the international airport in Sydney. Travellers who want to explore Australia's oldest wine-growing region under their own steam will have to rent a car.
The Hunter Valley is the ideal travel destination for connoisseurs. However, active holidaymakers and culture enthusiasts will enjoy the idyllic wine-growing region too.