Travelmyne Featureprint
Strong colour is better / Click icon for legend
Ischia - A Spa Oasis in the Gulf of Naples
The island of Ischia is most of all known for its many thermal centres and baths, which are popular with a great number of travellers. In the middle of a subtropical, evergreen vegetation you can relax and unwind while you listen to the comforting sound of the sea.
Geography - Capri's big brother
Ischia is an island with an area of 46.4 km² in the Italian region of Campania. It lies in the Gulf of Naples, about 30 kilometres north-west of Capri and almost 10 kilometres east of Naples. The island is populated by about 70,000 people and is divided into 6 communities, all of which belong to the province of Naples. Ischia's highest mountain is Monte Epomeo, which has a height of 789 metres. Due to the Mediterranean climate, the temperatures are pleasantly warm throughout the year with mild winter and hot summers.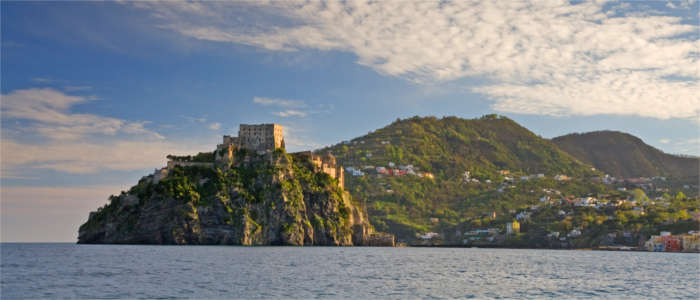 Nature - A densely vegetated, volcanic island

The island of Ischia, which started to evolve over 80,000 years ago, is of volcanic origin. That is the reason why it is characterised by a great biodiversity. You can watch lizards, geckos, butterflies and many species of insects on your way through the densely vegetated island. A major part of the island is used for growing cultivated plants such as wine, tomatoes, lemons, figs and dates.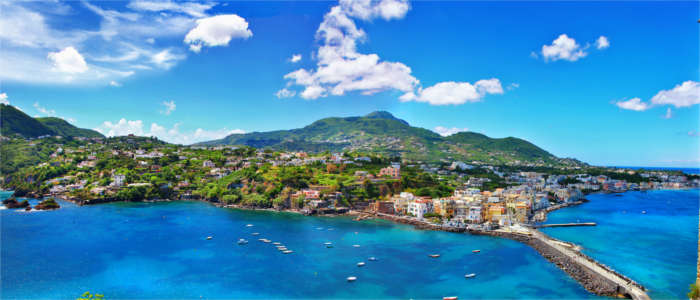 Culture - Greek settlement and pirate base
Ischia was first settled by the Greeks, who founded the city of Pithekoussai in the 8th century BC. After they had left the island, it became a Roman settlement, a pirate base and suffered several volcanic eruptions and an earthquake in the course of the centuries. Since the 17th century, the popularity of the island as a holiday destination has been increasing and it is now visited by over five million travellers every year. One worthwhile travel destination is the Aragonese Castle (Castello Aragonese). The fortress is located on a rock, which is decorated with wonderful gardens full of olive trees, cactuses, palms, oleander and other species of plants. Another beautiful garden is La Mortella near the town of Forio, which was originally owned by the English composer William Walten and accommodates - besides an impressive variety of plants - a garden museum, the Walton Archive and a concert hall. The church Santa Maria del Soccorso is also located in Forio. It was part of an Augustinian monastery in the 14th century and displays elements from the Gothic, Baroque and Renaissance period. Its white facade is partly decorated with colourful tiles and together with the sea in the background, it creates a wonderful scene.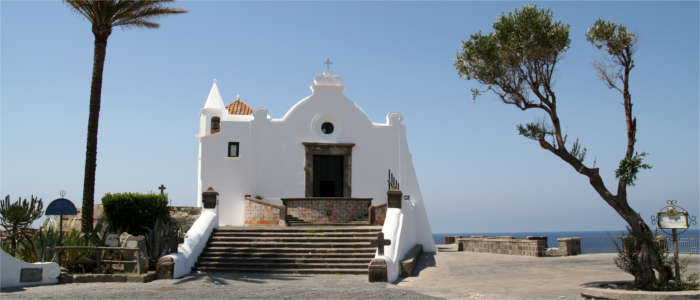 Experience - Coniglio all' ischitano
The cuisine on Ischia is similar to that in Campania. Fish and seafood as well as local fruit and vegetables are part of many dishes. One of the island's recipes is Coniglio all' ischitano, which consists of rabbit with tomatoes, garlic, basil, wine and olive oil. A special species of rabbit is bred on Ischia: the cave rabbit. There are numerous pits and holes on the island, which were originally dug for growing vine and constitute the ideal habitat for the clumsy four-legged animals.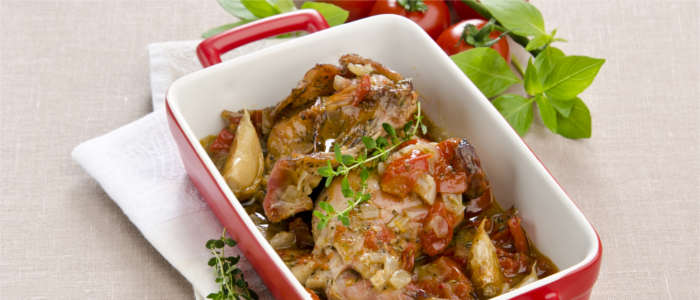 Activities - Relaxing in the Poseidon Gardens and hiking on Monte Epomeo
Ischia's most popular attractions are definitely its numerous thermal centres. Due to the volcanic origin, there is a great number of hot springs and fumaroles (a kind of volcanic opening which emits steam), which are used by the thermal baths. The island's thermal water is very wholesome and has a high degree of salinity. Popular thermal parks are the Negombo Park in Lacco Ameno, the Aphrodite Apollon Gardens in Sant'Angelo and the Poseidon Gardens in Forio. The latter is the most famous thermal complex on the island. Travellers who do not only want to relax but also want to explore Ischia's nature will enjoy a hike to the top of Monte Epomeo or a cycling tour to the promontory of Sant'Angelo. In addition, you can do a number of water sports (swimming, diving, snorkelling, sailing, surfing) at Ischia's wonderful beaches.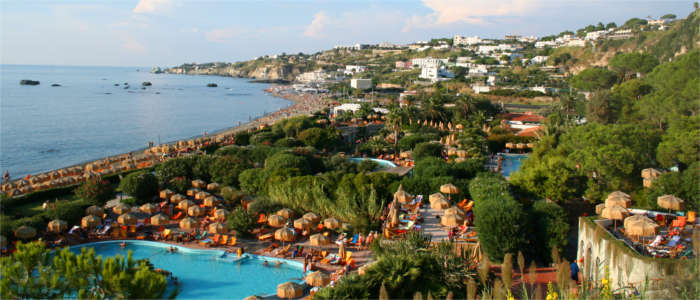 Information
The island can be reached by ferry from Naples or Pozzuoli. The crossing takes about 90 minutes. Alternatively, you can arrive by motorboat or catamaran, which takes about 45 minutes.
A trip to Ischia is the right choice for travellers who are looking for relaxation, beach holidaymakers and lovers of nature. The many thermal baths are not only beneficial for your body but also for your mind and soul. They prove particularly popular with visitors who want to escape their stressful everyday life.