Travelmyne Featureprint
Strong colour is better / Click icon for legend
Ticino - Switzerland's Sun Room with Italian Atmosphere
Ticino is a combination of the Italian ease and the Swiss sense of order. It impresses most of all with its Mediterranean climate. Travellers of all age groups are welcomed with open arms and are presented with a great variety of leisure and sporting activities. Lovers of culture do not go short either.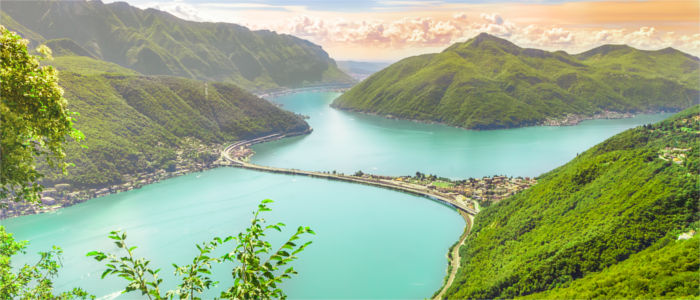 Geography - Mediterranean Atmosphere south of the Alps

Ticino is one of Switzerland's seven greater regions and one of its 26 cantons. It lies on the southern side of the Alps (Alpensüdseite) and is mostly surrounded by Italy. Ticino has an area of 2,812 km² and a population of 341,652 people. The canton can be divided into four holiday regions: Lago Maggiore and the valleys, Bellinzona and Northern Ticino, the region around Lake Lugano as well as the district of Mendrisiotto in the far south of the canton. Its capital is Bellinzona but the biggest city is Lugano at Lake Lugano. The highest peak is the Rheinwaldhorn (Italian: Adula) and the lowest point is Lake Maggiore, which is not only the lowest point of the canton but also of the whole country. Thanks to its convenient position in the southern Alps, Ticino has a mild climate because the masses of cold air coming from the north are held back by the Alps. Therefore, Ticino is often called "Switzerland's sun room".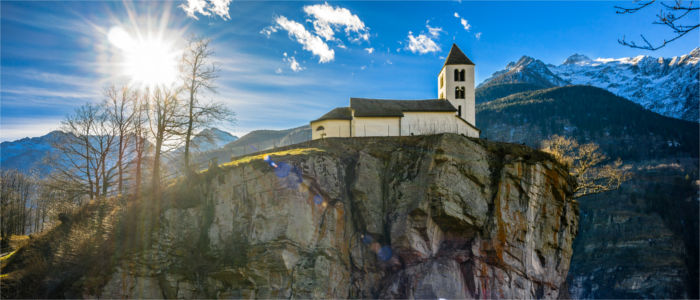 Nature - A rich and southern flora and fauna

Ticino owes its name to the river of the same name which flows through the canton. About a quarter of the canton's area is not suited for agricultural use and another third is covered in forests. Special attractions are the two great lakes Lake Maggiore and Lake Lugano. Only a short time after you leave the Gotthard Tunnel by car or train, you notice that both the climate and the landscape have changed. Ticino fascinates with Mediterranean charm created by its rich flora, which contains vast sweet chestnut forests as well as numerous cypresses and palms. In addition, you find fig, kiwi, almond, khaki and apricot trees as well as camellias, which populate Ticino's southern areas. An important source for the magnificent flora are the many botanic gardens and lakes. The canton's fauna is diverse too. You may spot a lizard sunbathing on a warm stone or a scorpion - these animals are generally not dangerous. Travellers only have to be careful when they meet one of the two poisonous species of snakes, the common European viper and the asp viper. However, they are not spotted very often. There are no bears any more in Ticino but wolves and lynxes are populating the canton again. Another natural phenomenon are the numerous waterfalls in the Verzasca Valley.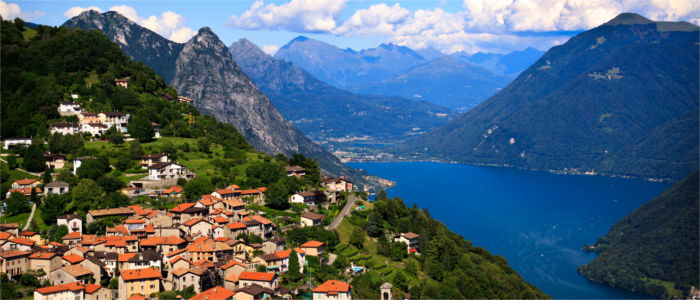 Culture - A piece of Italy in the south of Switzerland

The official language in Ticino is Italian with several dialects from Northern Italy like Lombardy, Piedmont and Liguria. A major part of the population are native speakers of Italian, who are strongly linked with the Italian culture. However, there is a community in Ticino called Bosco/Gurin who speak German. Up to the beginning of the 20th century, Ticino was mainly a rural region. Nowadays, however, only seven percent of the population live in villages on over 600 metres of height. The most southern Swiss canton is characterised by tourism and fascinates with its Italian atmosphere, which is combined with typical Swiss characteristics. The most important tourist centres are Bellinzona, Lugano, Locarno and Ascona. Travellers who like it calm and quite are in good hands in one of the many small villages, which have not yet been taken up by tourists and have therefore kept their natural charm. One example is the scenic village Lavertezzo in the Verzasca Valley in the Locarno district. Locarno has a car-free old town, the archaic funicular railway and the Museum of Modern Art. Both the north and the south of the canton accommodate architectural highlights, museums, many parks and castles, for example the Castles of Bellinzona. Handicraft also plays an important role in Ticino. About 400 craftspeople create everyday objects and artworks from natural materials such as marble, granite, wool, wood and straw in the valleys every day.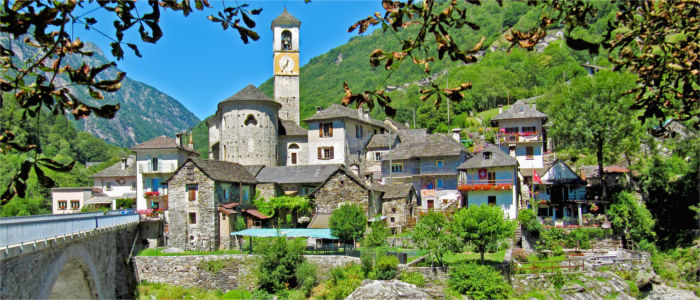 Experience - A paradise for wine lovers and shopping fans

Despite its small size, Ticino is one of Europe's most important wine-growing areas. Travellers can taste and enjoy delicious wine in many regions. Locarno is most of all known for its International Film Festival, which takes place in August every year. Shopping fans do not go short either. You find markets everywhere, which sell jewellery, watches and clothes. In addition, there is a number of shopping centres, especially in bigger cities such as Via Nassa in Locarno. A paradise for bargain hunters is the FoxTown in Mendrisio. The cities also have a great variety of clubs and bars, which are especially popular with young people. In summer, the nightlife mostly takes place in the open air, in alleys and on squares. Ticino also offers culinary delicacies. The rather rustic cuisine provides specialities such as the minestrone (a vegetable soup), polenta (maize porridge) and its own Merlot (a type of grape and the wine made from it).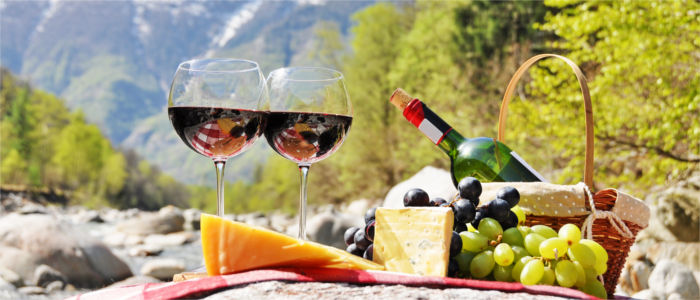 Activities - Active holidays for all age groups

There is a lot for visitors to experience in both summer and winter. Ticino offers countless opportunities for being active. In summer, you can go on a tour on the many cycling and hiking trails, go bathing in the rivers and lakes or do other kinds of sports. Visitors can play golf, go downhill mountain biking, bungee jumping, bouldering (rock climbing) and do water sports such as canyoning, surfing, water skiing and rafting. Activities which are possible throughout the year are horseback riding, tennis, boccia and minigolf or kart racing.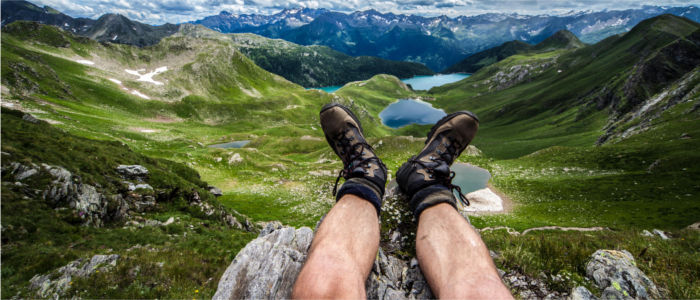 Information
It is easy to reach Ticino. Travellers can either arrive by car on the well-developed motorway network, use the express trains of the Gotthard railway or fly directly to Lake Lugano by plane. The big airports in Zurich (ZRH), Geneva (GVA) and Rome (FCO) offer daily flights to Lugano Airport (LUG).

Many things which are rarely seen in one place come together in Ticino. The wild mountains of the Alps as well as palms and other southern plants create a unique landscape together with the scenic Italian villages and towns. Whether you are looking for recreational, cultural or active holidays - Ticino caters for all tastes.