Travelmyne Featureprint
Strong colour is better / Click icon for legend
Molise – Native Country Life
Molise is a region which has preserved its nativeness and impresses visitors with its rural, rustic charm and its clean, untouched nature. History-charged cultural sites and rural traditions make the region one of the most native parts of Italy.
Geography - Italy's second smallest region
Molise is a region in the south of Central Italy. With an area of 4,438 km² and a population of 313,341 people, it is the country's second smallest region. It is also Italy's youngest region because it only gained independence in 1963. Before that, it was part of the neighbouring region of Abruzzo. Molise's geography is characterised by the Adriatic coast, which is 38 kilometres long, and the mountainous landscape of the Apennines. The region's highest mountain is Monte Miletto (2,050 m). While the climate at the coast is Mediterranean with mild winters and hot summers, there may be temperatures below -5 °C and snowfall in the winter months at higher altitudes.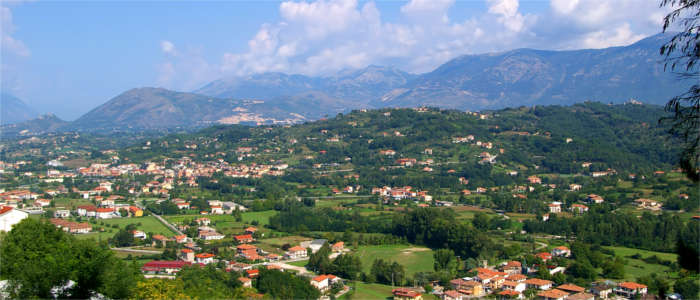 Nature - Europe's cleanest landscape
The region's landscape can be divided into Alto Molise (mountainous area) and Basso Molise (plane area). The latter offers relaxation and recreation with its smooth hills, the scenic vineyards and wonderful coastal areas. The long, magical and uncrowded sandy beaches of the coastal towns of Termoli and Campomarino are known for their water quality and have been certified with the Blue Flag. Further into the heartland, in the Alto Molise, travellers find mountains, gorges and forests, most of which are unspoiled and considered Europe's cleanest landscape. The National Park of Abruzzo, Lazio and Molise, the river valley of the Volturno with the Lago di Castel San Vincenzo as well as the nature reserves L'Oasi naturale di Guardiaregia and L'Oasi di Bosco Casale are part of the UNESCO biosphere reserve.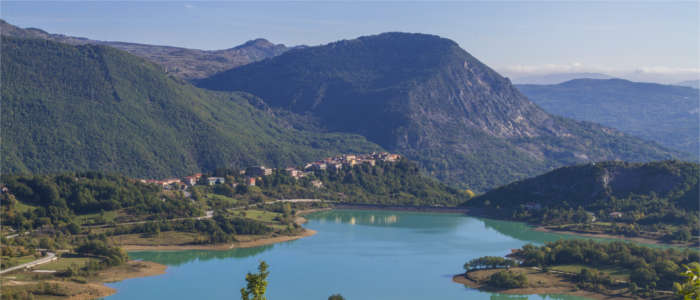 Culture - Rural traditions in a "small ancient world"
Molise's long history, which partly conforms to that of Abruzzo, is apparent from the region's sights. Age-old castles, monasteries, cathedrals, churches, small mountain villages and archaeological excavations bear testimony to the region's history and rural culture. Ancient traditions and handicrafts, which have long been forgotten in other parts of the country, live on here, which is why Molise is also called the "small ancient world". Church bells are still produced in the Pontificia Fonderia Marinelli - a foundry which is almost 1,000 years old - in the town of Agnone and Zampogne (a kind of Italian bagpipe) are still produced in Scapoli. Another traditional feature and testimony of an ancient culture are the tratturi, country roads which are part of an 2,500-year-old road network, which was used by shepherds and their sheep. In the Parco dei Tratturi del Molise, travellers can hike through unspoiled nature and dive into the region's past on these ancient paths. The ruins of the monastery San Vincenzo al Volturno (Italy's second oldest Benedictine abbey), Manforte Castle in Campobasso, the Swabian Castle (Castello Svevo), the Roman cathedral in Termoli and the pilgrimage church in Castelpetroso are other popular destinations for trips into Molise's history. Furthermore, archaeological excavation sites like those in Pietrabbondante, Isernia, Sepino or Larino attest the region's age-old culture.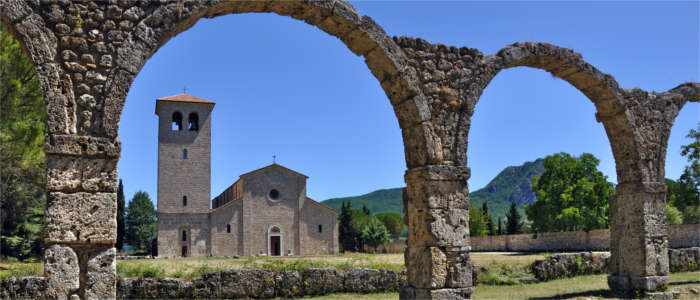 Experience - Rural charm
Molise's cuisine is as rustic and rural as the culture of the farmers and shepherds. Since agriculture and livestock farming are the main branches of economy, products such as sheep's and goat's milk, handmade pasta, fresh vegetables, spices and meat are common ingredients of Molisan dishes. Local delicacies like provolone (an Italian hard cheese with a protected designation of origin), buffalo mozzarella, dried or smoked sausage from Rionero Sannitico and spicy salami from Montenero di Bisaccia are great souvenirs for taking home. Another part of rural culture are the numerous village celebrations and traditional events in Molise such as the International Bagpipe Festival in Scapoli, the Truffle Fair in San Pietro Avellana, the costume parade in Agnono and the Pezzetta (a kind of lamb slaughter festival) in Capracotta.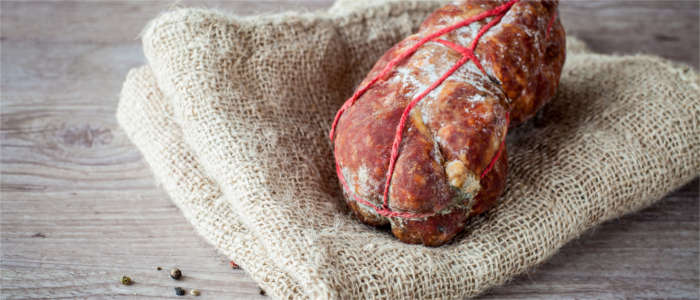 Activities - Varied leisure activities
Molise offers travellers a variety of leisure activities. Lovers of nature can go on hikes, horseback rides, cycling or mountain biking tours on numerous hiking trails, trekking paths and the historical tratturi. The forests and gorges of the National Park of Abruzzo, Lazio and Molise are also an excellent destination for hikers. The uncrowded beaches of Termoli or Campomarino offer great conditions for water sports like surfing, diving, swimming, canoeing, sailing or parasailing. Skiing and other winter sports are possible in the winter sports regions Campitelle Matese and Caprocotta in the peaks of the Apennines.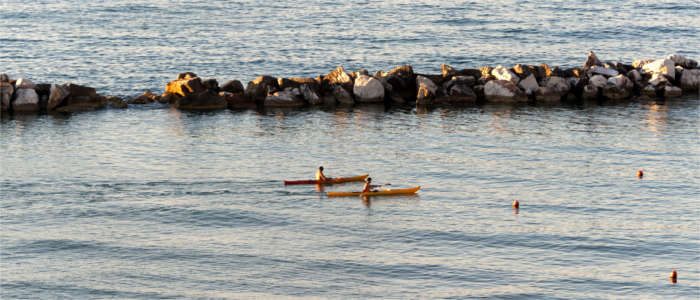 Information
Autumn is the time of the year with the most rainy days, which is why it is not the best time for travelling Molise's hinterland. There are, however, more sunny hours at the coast so that seaside holidays are enjoyable even in the autumn months. The spring in Molise is excellently suited for beach holidays too. Many tourists prefer making holidays in Molise in autumn and spring because the weather is (already or still) warm at that time but not too hot.
A trip to this native region promises relaxation, recreation and culture-historical impressions. Therefore, holidays in Molise are the right choice for all travellers who want to enjoy tranquillity and Italy's country life and want to find themselves.