Travelmyne Featureprint
Strong colour is better / Click icon for legend
Sardinia – An Island with Dream Coasts
Travellers who are looking for beautiful beaches are right on Sardinia. The clear, azure blue sea with its breathtaking coasts makes the island an alluring holiday destination. In addition, Sardinia is characterised by a nativeness which is present both in its nature and its lovable, singular inhabitants.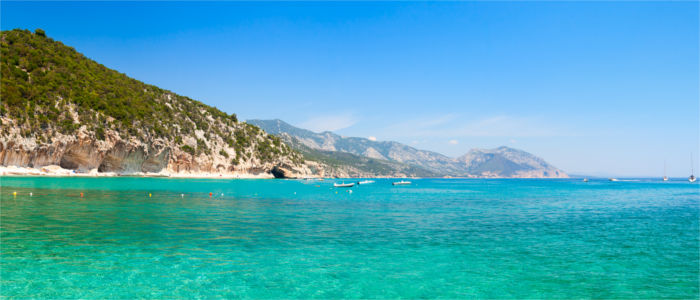 Geography - The second greatest Mediterranean island

Sardinia is the second greatest Mediterranean island with a length of 270 kilometres and belongs to Italy. The temperatures are often over 30 °C in summer and rarely below 12 °C, even in winter. In the heartland, you find mountains which are about 1,800 metres high.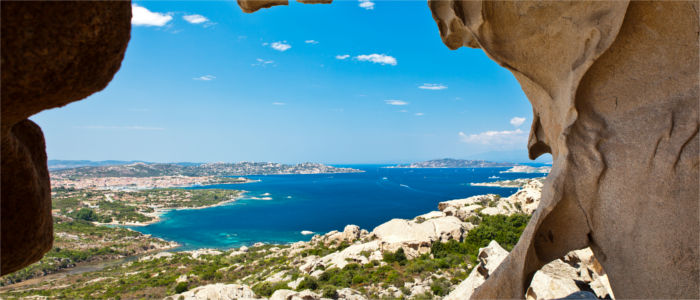 Nature - A wild landscape

Sardinia accommodates thousands of protected animals and plants, for example wild horses, rare amphibians, turtles and lizards. Furthermore, visitors are fascinated by the island's breathtaking grottoes and caves, lush vineyards and wild landscapes.
Natural sights - Dream beaches and magical grottoes

Sardinia is blessed with many wonderful beaches, for example Berchida Beach and the Costa Rei in the east of the island. Notable wild areas on the island are the harsh, rugged limestone massif Supramonte or Europe's deepest canyon Gola di Gorropu in the mountains of the Gennargentu. The latter is home to mouflons and golden eagles. Other endangered animal species populate Sardinia's deep oak forests, which you find mostly in the north of the island. The bizarre Neptune's Grotto is Sardinia's biggest limestone cave. Its entrance alone, which leads over a stairway along a steep cliff at the sea, is a memorable experience.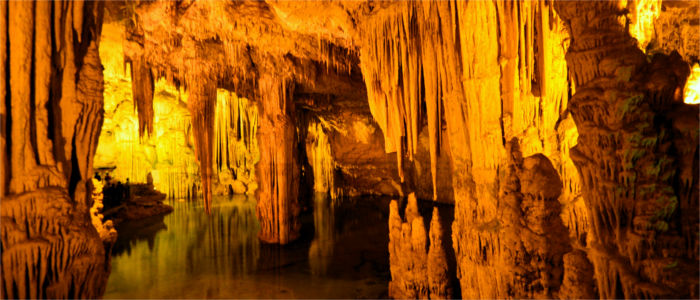 Culture - The culture of ancient villages

Due to the rich gold and silver reserves in its mountains, Sardinia was often conquered in the past – by the Romans, the Phoenicians, the Arabs and the Spanish. The Sardinian culture, a nation of villages, still exists in its native form in the heartland. This is apparent from the traditional way of living of the shepherds and lively celebrations.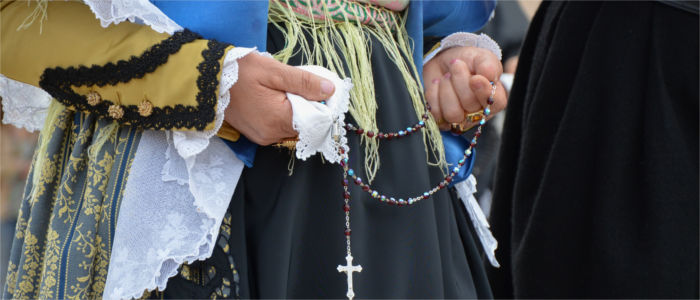 Cultural sights - Historical old towns and dreamy villages

The capital of Cagliari with its old town, which is surrounded by a circular wall, is definitely worth a visit. Other worthwhile sights are the distinctive stone towers, rock tombs and necropolises. They provide insights into the island's early history. The village of Bosa with its old town and the urban canyons as well as its high houses is a true eye-catcher. These attractions in addition to the castle ruin above the town make Bosa one of Italy's most beautiful villages.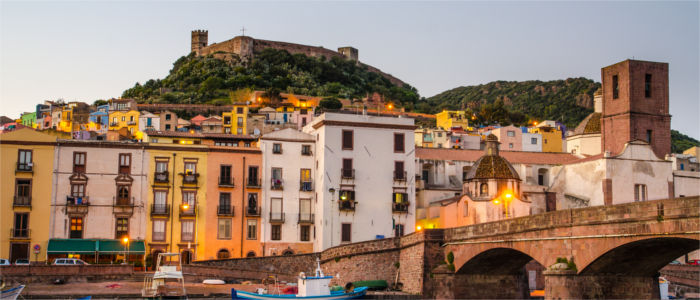 Experience - An oasis for connoisseurs

The hearty island cuisine with its dishes containing antipasti, seafood and meat is a special experience not only for connoisseurs. Sardinian sheep's cheese is particularly popular. Typical products and great souvenirs from Sardinia are woven goods, baskets, ceramic ware, knives and cork goods.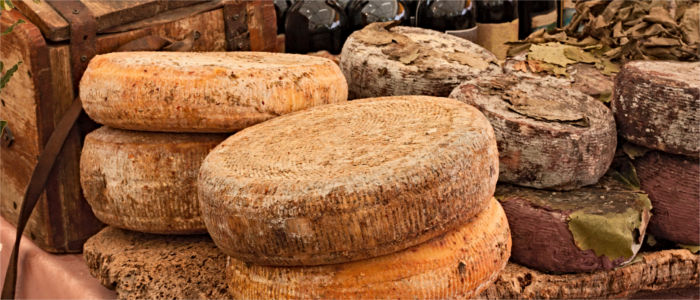 Activities - A diving and bathing paradise

Sardinia's coast, which is almost 2,000 metres long, has wonderful, fine sandy beaches, remote bays and natural beaches and makes the island an attractive holiday destination. Visitors can often go bathing as early as in late spring in this pleasant Mediterranean weather. Many beaches can only be reached by bike or on foot. Divers are drawn to the shipwrecks near Cagliari. In general, any kind of water sport and activity holiday is possible here.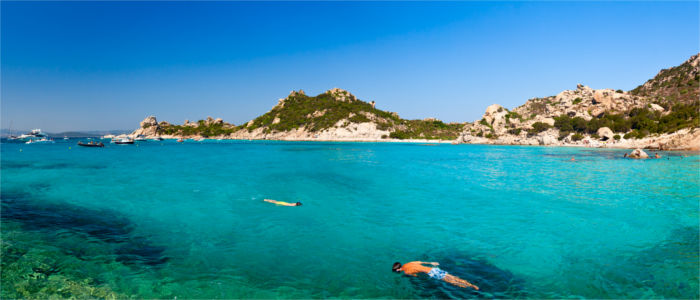 Information
People communicate in Italian on the island. English is not particularly common, especially in the heartland. Travellers can reach Sardinia by plane or use one of the several ferries which arrive on the island. Bus or light railway are great means for exploring the heartland. Alternatively, you can rent a car but you should also have a good navigation system.
Sardinia is a bathing paradise with first-class beaches, which offers both lively and quiet areas. Due to its nativeness, the island is also a great destination for holidaymakers who are interested in culture and nature.