Travelmyne Featureprint
Strong colour is better / Click icon for legend
Samoa - Dream Destination in the South Pacific Ocean
Polynesian culture is still alive in Samoa and is maintained by the country's population. In addition, you can feel the maritime island magic with green rainforests, exciting volcanic landscapes, white beaches and high waves. Samoa invites you to dream and relax.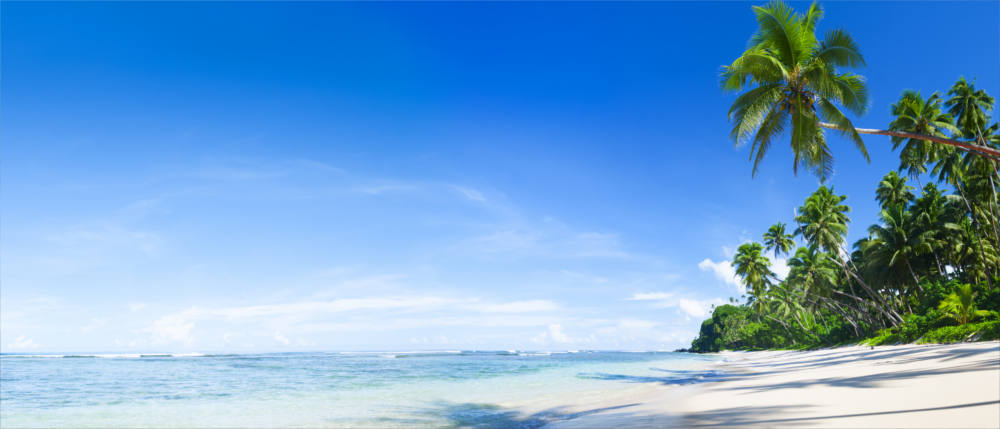 Geography - In the west of the Samoan Islands

Samoa is an island state in the South Pacific Ocean and refers to the western part of the Samoan Islands. The islands in the east belong to American Samoa, an unincorporated territory of the USA. The country of Samoa is divided into eleven political districts. This extensive division hides the fact that Samoa has 300 villages and only one city - the capital of Apia. Important islands are Manono, Apolima, Savai'i and Upolu with the last two being most relevant for tourists. The climate is tropical to oceanic with a pleasant dry season and an intense rainy season from November to April. The average yearly temperature is a consistent 27 °C.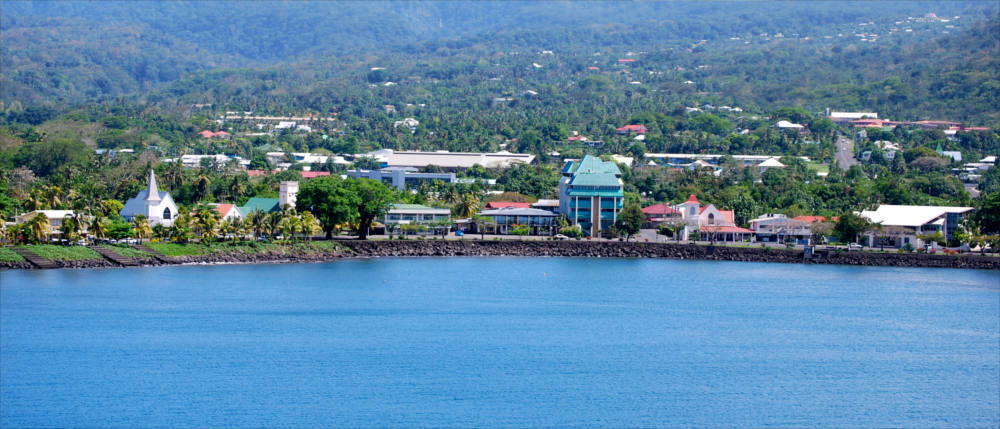 Nature - Exciting volcanic islands

The Samoan Islands are of volcanic origin, enclosed by bright corals and crossed by raging currents and deep waterfalls - a truly exciting landscape in the middle of the vast South Pacific Ocean. Banyan trees and bamboo, strong breadfruit trees with fruit and many other exotic plants flourish in Samoa's green rainforests. The highest mountain is Mount Silisili with a height of 1,858 metres.

Natural sights - Not for the faint-hearted

There are many secret and hidden places on Samoa, which can only be found by the locals. With a bit of luck and a friendly smile, however, tourists get to know Samoa's most beautiful side as well. The Sopoga Waterfall near Upolu and the Afu Aau Waterfall on Savai'i, at whose foot you can go bathing, are particularly impressive. Locals and holidaymakers come here for a refreshment after an exhausting day in the tropes. Samoa's natural stone pools, e.g. Papasee'a Pool or the Piula Cave Pools, are a bathing experience of a different kind. In addition, you can go on a canopy walk above Samoa's treetops - provided that you are not scared of heights.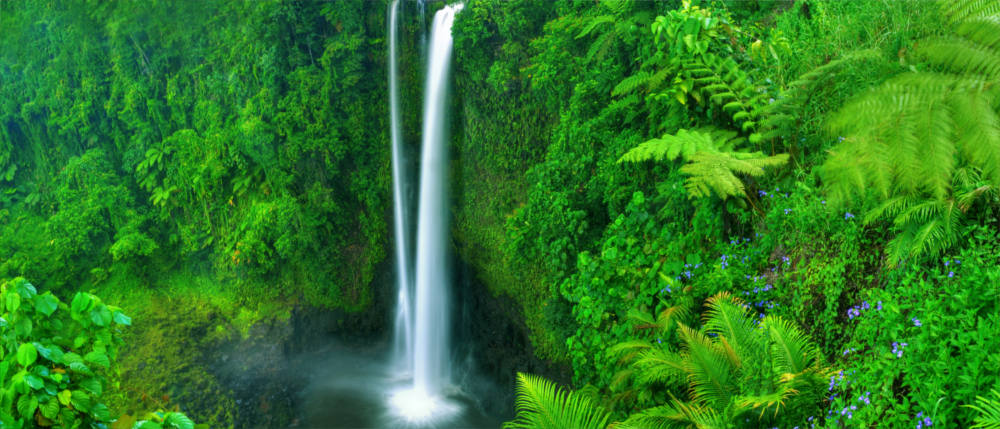 Culture - Christian and conservative

The media often depict the South Sea as a liberal place but this is not true in reality, especially not on Samoa. Most of the country's inhabitants are Christian and generally very conservative. Revealing swimwear at the beach or bare-chested men in the city are taboo. This attitude connects Samoa with the typical customs in New Zealand, which Samoa was ruled by until it gained independence in 1962. In contrast to New Zealand, Samoa has preserved its native Polynesian culture. In addition, Samoa is known for the Scottish novelist Robert Louis Stevenson, who came from the island. His bestseller "Treasure Island" made Stevenson world-famous. The writer's former home has been built into a museum.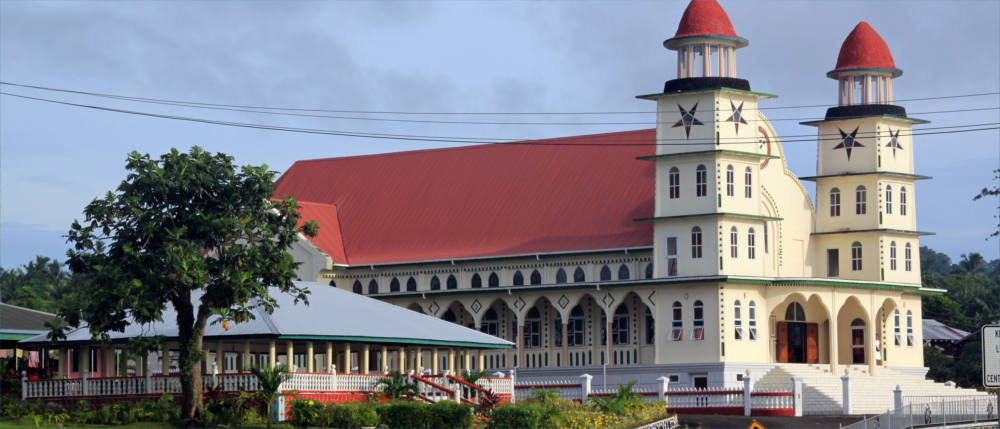 Cultural sights - Fiery dancers on Samoa

The capital of Apia is Samoa's only city and it is still not very big. It does, however, contain several sights which are of interest to visitors, for example Mulivai Cathedral, the numerous buildings in colonial style and the city's landmark - the Apia Clock Tower. Travellers who are interested in Polynesian culture should visit the archaeological site of Tia Sen ancient Mound, which is one of the oldest Polynesian constructions on earth. Another worthwhile attraction are the black churches in the village of Sale'aula. These churches are black because they were swallowed by a thick lava flow several years ago. Fiery and hot are adjectives you can also use to describe the evening entertainment on the islands. Fire dancers enjoy showing their skills to tourists. We do not suggest, however, that you try this at home.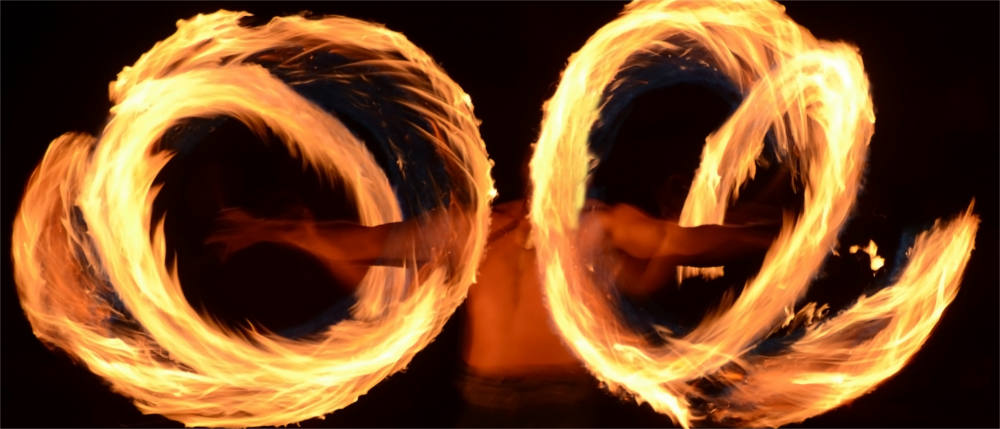 Experience - Kava and Lava-Lava

Samoa is not known for being a shopping paradise because the islands do not offer many shopping facilities. Instead, you find several very authentic products, which people will recognise as being from Samoa and which are popular souvenirs. Such products are kava shells or the islands' typical wrapped skirts known as "lava-lavas". You can buy these on the market at Apia's harbour, for example. Hotels sell the skirts too but they are often more reasonably priced in the city and in small shops.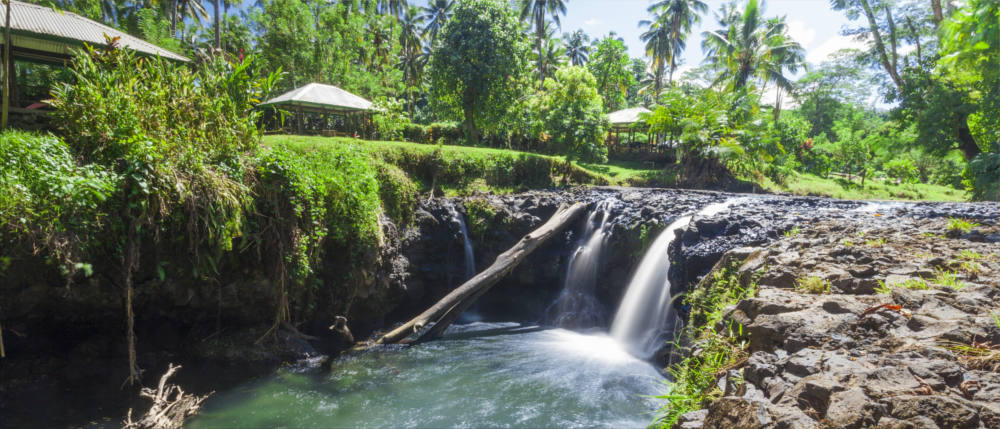 Activities - Surfing for professional surfers

Samoa is excellently suited for holidays at the seaside and it offers several exciting water sports opportunities. If you want to go surfing, you should be a pro because Samoa's waters are not suited for beginners with their rapids and rogue waves. In addition, Samoa offers great conditions for going snorkelling, kayaking, hiking and a number of other activities.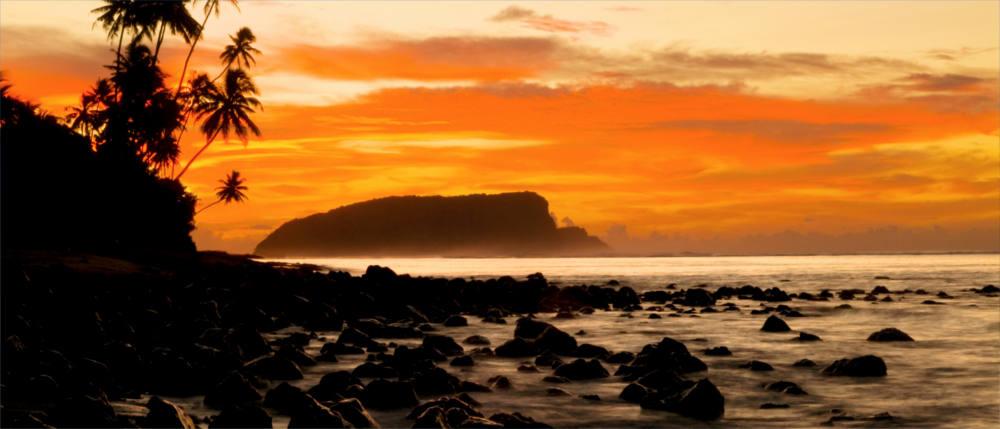 Information
If you want to explore Samoa by car, you need to know that the traffic was changed from right-hand to left-hand traffic in 2009. The best travel time is the dry season but holidaymakers should know that there may be heavy showers of rain, even during that time.

Samoa emits Polynesian charm like no other South Sea island and always stays true to itself. It is the ideal destination for culture enthusiasts and lovers of nature.