Travelmyne Featureprint
Strong colour is better / Click icon for legend
Estonia – Natural Beauty in the Baltic States
Estonia is a country with a lot of potential for a memorable travel experience. Whether you are a lover of nature or culture, here you can actively experience history and forget daily life in the vastness of the forests.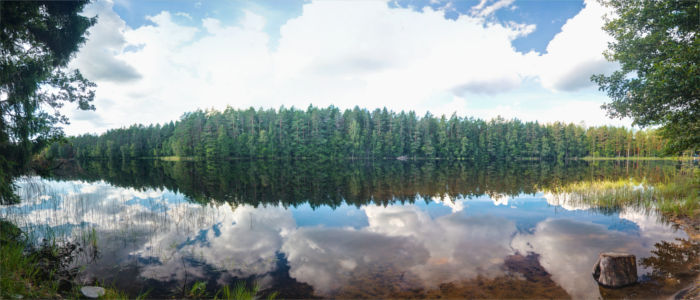 Geography - The most northern Baltic country

Estonia is located in the north of the European Union and therefore is the most northern Baltic state. It borders on Russia in the east, Latvia in the south and the Baltic Sea in the west and north. The Estonian capital Tallinn lies at the northern coast and offers a great opportunity for a trip to Helsinki, which is only 80 kilometres away. Estonia has an area of 45,227 km². Despite its relatively small land area, it comprises about 1,500 islands. Its highest peak is the Suur Munamägi with a height of 318 m, which is situated in the south of the country. Estonia's greatest lake is Lake Peipus (Estonian: Pihkva järv), the greatest islands are Saaremaa and Hiiumaa. The Estonian climate is mostly maritime to temperate continental with long frosty winters and moderately warm summers.
Nature - A natural paradise for lovers of the forest

Estonia consists of almost 50% of forests and is a real natural paradise, which the Estonians protect with great effort. In fact, a quarter of the country is protected. You can explore the impressive and diverse flora in five national parks as well as in many natural and biosphere reserves. There are over 90 local types of trees with the birch as Estonia's landmark. The fauna is also fascinating because with a bit of luck you can watch deer, lynxes, wolves, elks and boars in the forest. The woods on the island Alutaguse are home to about 100 bears. Besides the forests, especially the moorland and the long coastline, which measures 3,794 km, constitute a varied habitat for different species of plants and animals.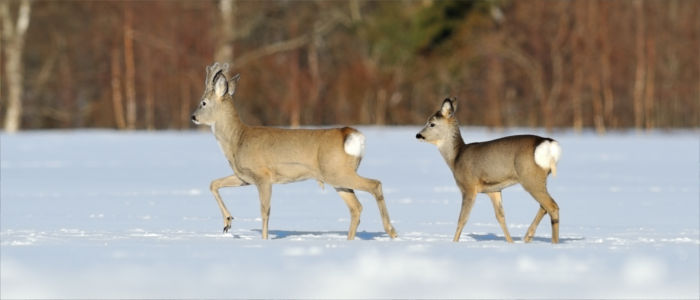 Natural sights - Five national parks and one natural reserve
You can choose between five national parks and one nature reserve in Estonia, in which you can explore the flora and fauna. The first and greatest national park is the Lahemaa (land of the bays), which is located in the north of the country, about one hour from Tallinn. There you get an excellent overview of the natural and cultural landscape which characterises Estonia. Soomaa National Park fascinates with its unspoiled nature, which is full of swamps and moors, as well as with its fifth season, which is caused by the thaw and the heavy rain. Soomaa is located in the east near the city Pärnu. Matsalu is Estonia's best-known national park and is characterised by an abundance of waterfowl, which fly around between the Arctic and western Europe. It is a true paradise for birdwatchers. Vilsandi National Park lies directly at Estonia's mid-eastern coast and is home to seals, orchids and a great variety of waterfowl as well. Visitors who like orchids get their money's worth here because the Vilsandi accommodates over 30 types of them. Another national park is the Karula in the middle of Estonia, which displays cultural heritage and farm architecture. You can best explore it by bike if you are not afraid of mountains and hills.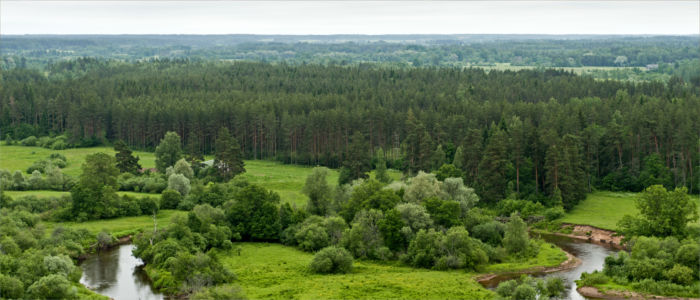 Culture - Time honoured traditions and customs
Estonia's history was influenced especially by the Swedish and Russian occupations, but also by the German culture. This is reflected in the magnificent architecture of the country's cathedrals, cobbled roads, manors and castles, but also in its art and customs. Nowadays, however, the Estonian culture tries to follow the culture of its northern neighbours due to its affinity with Finland. Estonia places value on time-honoured traditions and customs but it also embraces modern culture. The country's population is 1.3 million but only 69% are Estonians, 26% are of Russian origin. The 100 different nations which live in the little state make Estonia a fascinating multi-ethnic society. The capital Tallinn is by far the biggest city with 400,000 inhabitants but the youngest and most modern place is the university city Tartu. Religion is only important to a minority of the Estonian people today, most of them are unaffiliated with any religion.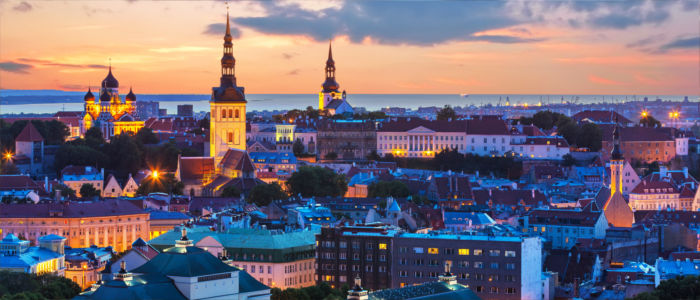 Cultural sights - Cultural centre Tallin

The capital Tallinn is a particularly popular attraction with lovers of culture and history because its scenic medieval old town and the gigantic Song Festival Grounds show the city's chequered history and the effects it had on the culture. A must for every tourist is a trip to the art museum KUMU in Tallinn's borough Kadriorg, which was opened in 2008 and first elected the best European museum in 2011. The Estonians generally place great value on cultural events and concerts so that there is plenty to experience and discover throughout the year.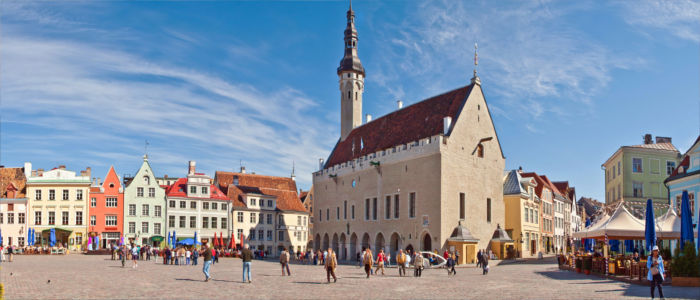 Experience - Art handicraft in Estonia

Every five years, Estonia hosts a special highlight you should not miss out on: the Estonian Song Festival (Estonian: Laulupidu). It is an extraordinary landmark of Estonian culture, where tenths of thousands of people gather to sing national songs. Another highlight is the Estonian cuisine because it offers many culinary delights such as marinated bear meat. Typical of the country is also art handicraft – made of clay, wood, wool or fabric – which is a popular souvenir to remind visitors of the Estonian culture. You can find one or two treasures while strolling on Tallinn's markets. However, the city also has designer shops and a huge shopping centre, in which you can have a shopping spree.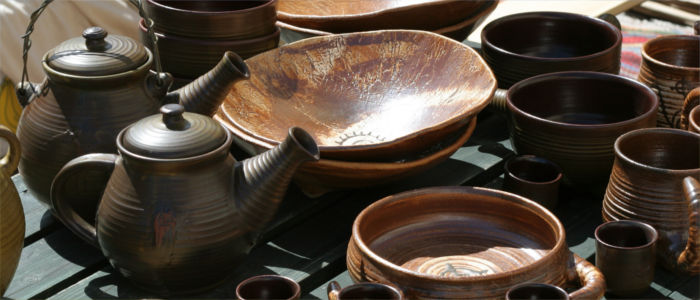 Activities - Out and about in Estonia's nature

Sports rate high in Estonia, which is why sports fans get their money's worth here. There are countless ways of exploring the country by bike or on hiking tours. Those who like it more quiet can retreat to one of the hundreds of deserted beaches along the Baltic coast and relax. In addition, you can visit the many manors and castles or relax in one of the various saunas. Those activities are a fitting finish to a day full of sporting activity.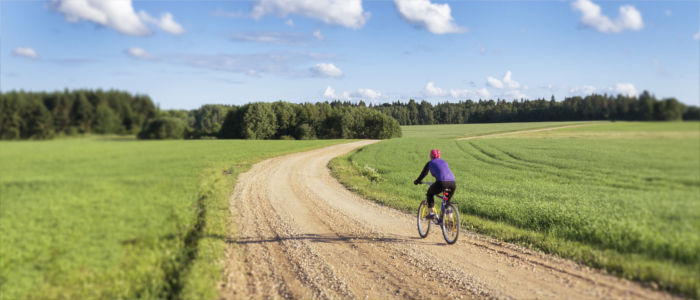 Information
You can easily arrive in Estonia in many ways. Depending on what you prefer, you can take the car, plane, ship or train. The official language is Estonian but you can also communicate in German, English, Russian, Finnish and Swedish. The country has a comprehensive mobile phone network and the cities even offer a free wireless network. Visitors hardly have to worry about their safety in Estonia because it is a remarkably safe country with a low incidence of crime.

Estonia is a mecca for lovers of culture and nature who want to learn about other cultures and their history or enjoy trips through the diverse flora and fauna. Be it music, art, culture, sports, nature or delicious food - Estonia is definitely worth a visit and suits everyone's taste.