Travelmyne Featureprint
Strong colour is better / Click icon for legend
Ærø - Idyllic Island Life
Scenic half-timbered houses, charming small towns, family-friendly sandy beaches and cosy cafes - Ærø is not only typically Danish but also reflects the perfect island life in many ways, which impresses sports fans, culture enthusiasts and holidaymakers who are looking for relaxation.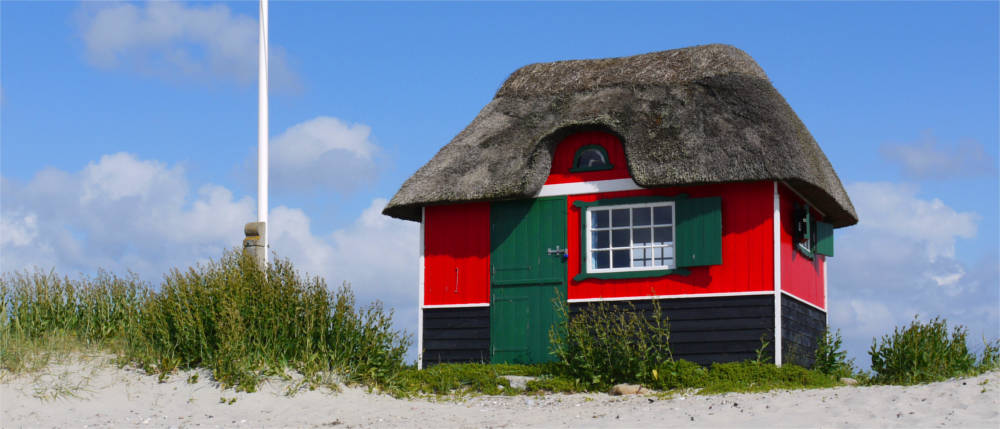 Geography - A morainic island with 88 km²
Ærø is an island with an area of 88 km² in the Danish Baltic Sea. The morainic island is about 30 kilometres long and 6 kilometres wide. It lies at the southern entrance of the Little Belt and is surrounded by Funen in the north, Langeland in the east, Schleswig-Holstein in the south and Alsen in the west. The biggest town is Marstal at the Baltic Sea coast with a population of 2,300 people. Altogether almost 6,300 people live on the idyllic island. The weather is similar to the neighbouring islands and creates warm, sunny summers and mild winters.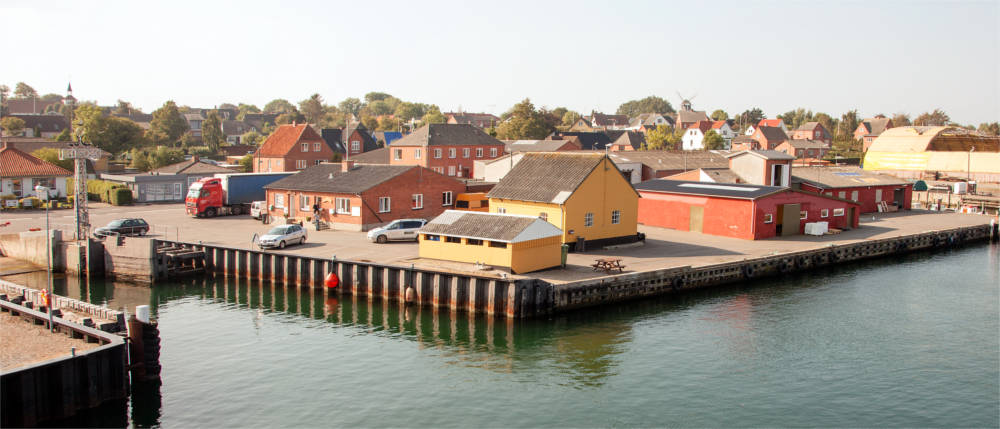 Nature - Crooked promontories and impressive cliff coasts
Ærø's landscape consists of smooth hills, fertile cultural landscapes and heath, moraines, child-friendly sandy beaches, crooked promontories and impressive cliff coasts. The latter, e.g. Voderups Klint, are located in the west of the island and they offer staircase-shaped terraces as well as a unique panorama. The bizarre promontories such as Ærø Hale, which is 1.5 kilometres long, fascinates visitors with long barrier beaches and sandbanks.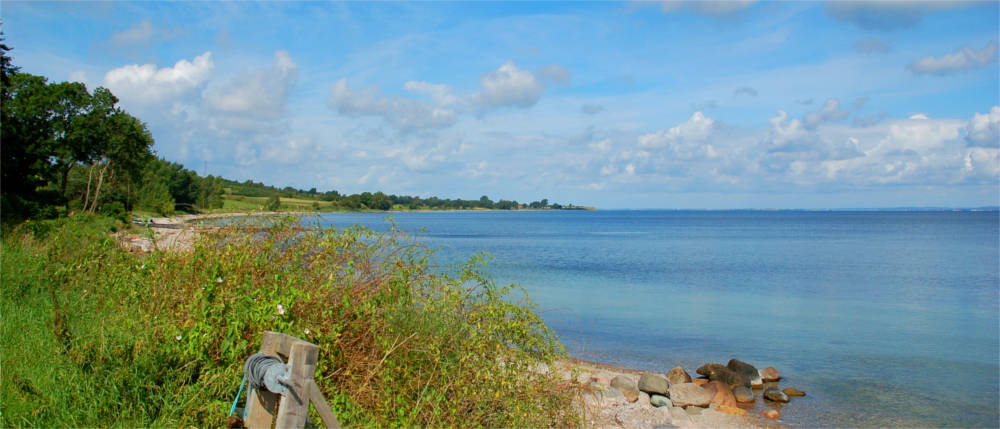 Culture - Scenic half-timbered houses from the 18th century
Ærø was already settled over 10,000 years ago. This has been shown by archaeological finds and several megalithic and passage tombs as well as by dolmen (portal tombs). The best-known prehistoric sites on the islands are the Langdolmen of Lindsbjerg Dysse (Danish: Lynsbjerg Bakke), Risemark and Tingstedet as well as the Kragnæs Jættestue Passage Grave. You can go on a trip into history in the small town of Ærøskøbing. The town, which has no more than 930 inhabitants, is one of Denmark's most beautiful places and is often called a "fairy-tale town" because of its narrow alleys, cobblestone streets and the scenic half-timbered houses from the 18th century. Ærøskøbing is known as one of the best preserved Danish towns from the 18th century and is under monumental protection. Other cultural attractions are the Friedensbank created by the sculptor Erik Brandt near Søby and the yellow-green-red island flag, which dates back to the time of Duke Christian of Ærø and can bee seen in many places on the island.
Experience - The epitome of Denmark
Ærø is considered typically Danish both by the tourists and the locals, who would describe it as "hyggelig" ("cosy"). The pleasant atmosphere created by the small towns, charming villages and half-timbered houses embodies the perfect island life for many people. In Marstal and Søby, small shops as well as cosy cafes and restaurants invite you to stroll and stay. In addition, Ærø is one of Denmark's most fertile islands. Local delicacies are often prepared with regional products such as asparagus, strawberries, rhubarb, raspberries, lettuce and various herbs.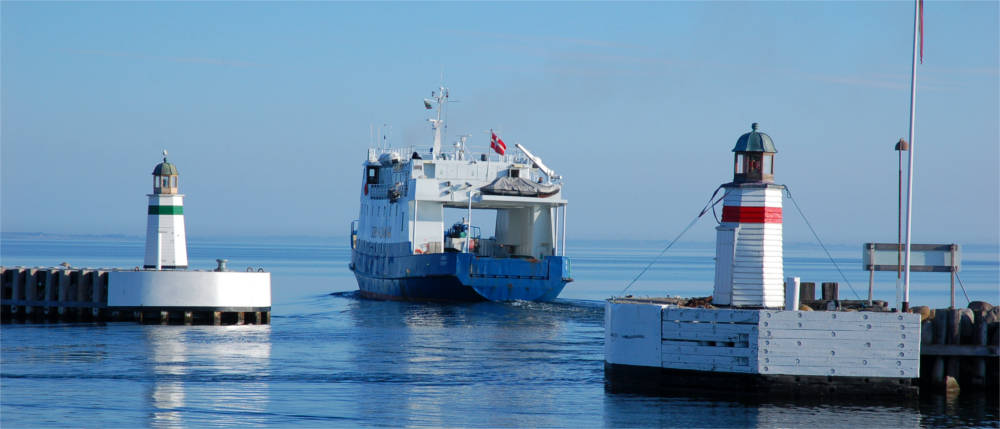 Activities - Beach and sailing holidays
The leisure opportunities on Ærø are particularly suited for hikers, cyclists, kayakers, anglers and sailors. Bathers and holidaymakers who want to relax will enjoy the island's wonderful beaches. Vester Beach near Ærøskøbing is particularly popular with travellers who want to spend a relaxed day at the seaside because of its small, bright bathhouses.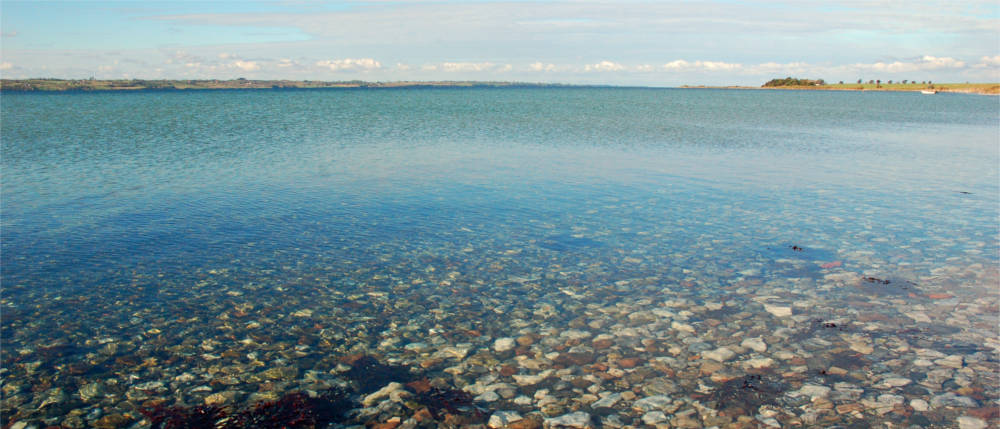 Information
Many travellers reach Ærø by taking a ferry from the neighbouring islands of Funen, Langeland or Alsen. The most popular travel time is the summer with temperatures around 20 °C.
If you are looking for a destination for your next recreational holiday, look no further. Ærø is a small, modest island which does not only impress with its idyllic nature but also with its scenic half-timbered houses and charming small towns.