Travelmyne Featureprint
Strong colour is better / Click icon for legend
Møn - Natural Beauty in the Danish Baltic Sea
The white chalk cliff of Møns Klint is one of Denmark's most famous natural attractions. Møn also fascinates with native forests, prehistoric monuments, beautiful wall paintings and an idyllic castle complex, which make it one of the country's most beautiful islands.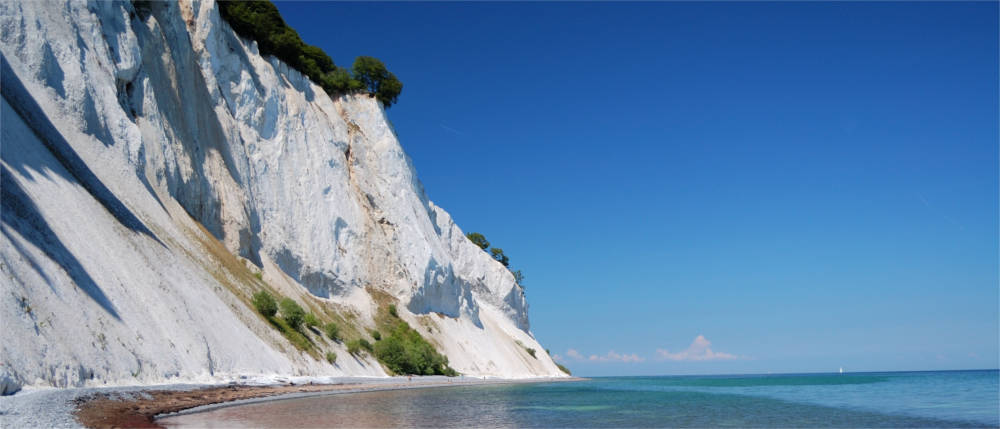 Geography - 217 km² in the Danish Baltic Sea
Møn is an island in the Danish Baltic Sea. It has an area of 217 km², lies between Zealand and Falster and is connected to these islands by bridges. 9,466 people populate the island, 3,830 of which live in its biggest town of Stege. The weather on Møn impresses many tourists with long, sunny, not too hot summer days.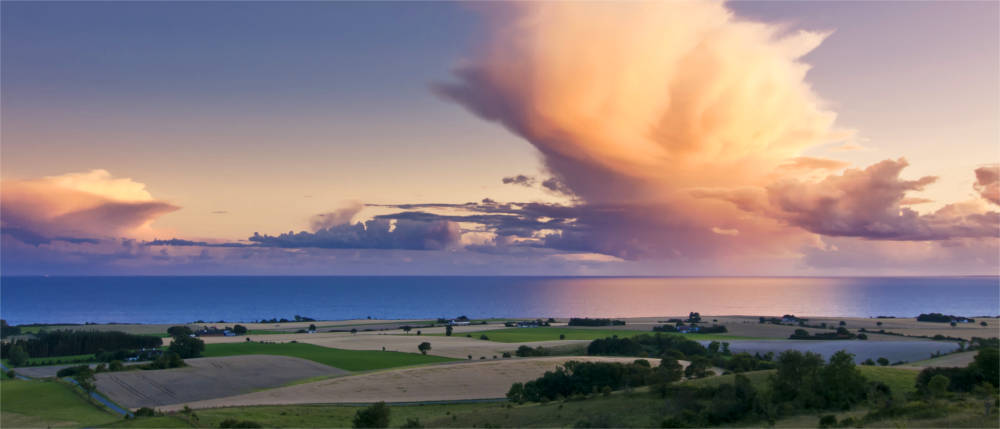 Nature - A white chalk cliff, megaliths from the Stone Age and Denmark's only primeval forest
Møn's natural highlight is without doubt the chalk cliff of Møns Klint in the east of the island. The white cliff developed from organisms from calcite shells millions of years ago and is a bright spot in the blue depths of the Baltic Sea. Altogether the chalkstone cliff is six kilometres long and 128 metres high, which makes it the country's highest cliff coast. Other impressive rocks are the numerous Neolithic megaliths on the island, most of which are part of tombs. Another natural sight is the primeval forest on the peninsula of Ulvshale. This fairy-tale forest has been left to its own devices for a long time and emits a wonderful tranquillity as Denmark's only preserved primeval forest. So, Møn is not considered Denmark's most beautiful island for no reason. The region's nature is intact and its heathland, green meadows, flat and steep coasts, long beaches and marshes form a truly harmonious picture. It is home to a flora and fauna which are rich in species such as cowslip and beech forests as well as deer, martens, hares, foxes and numerous migrating birds.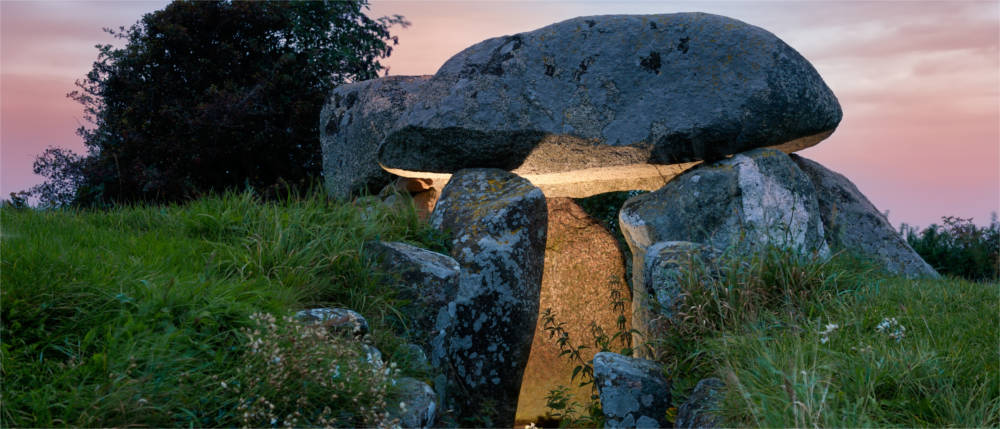 Culture - Impressive limestone paintings behind church walls
You do Møn injustice if you think it only impresses in respect of nature. The Danish island also offers cultural surprises. Liselund Castle, Denmark's smallest castle and an outpost of the Danish National Museum, impresses many visitors. The classicist country house and the beautiful landscape garden are prefect destinations for cultural trips as are the churches in Elmelunde, Keldby and Fanefjord with their fantastic limestone paintings by the Elmelunde Master. The nameless painter depicted biblical and mythological motifs and told of life in the Middle Ages. His frescoes are known across the island's borders and are considered the country's most beautiful wall paintings. Holidaymakers should also not miss out on Stege's town centre and the lighthouse on Møn Fyr, which was built in 1845.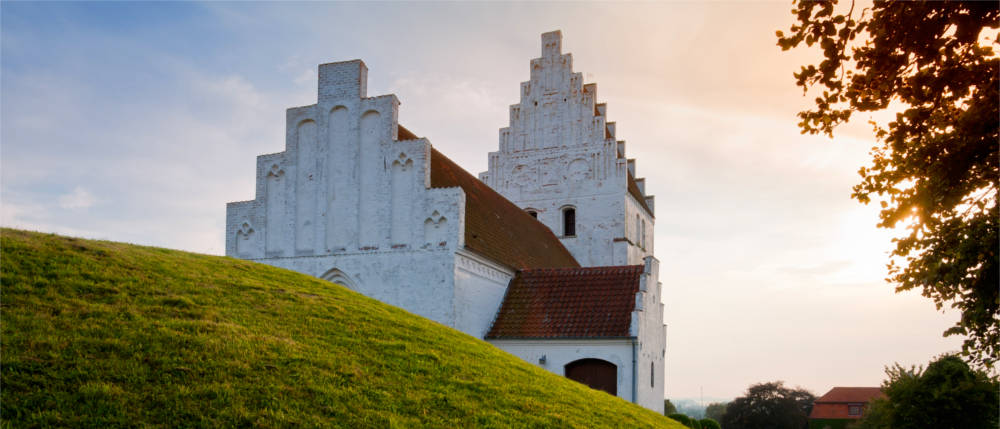 Experience - Shopping in Stege and interactive natural exhibitions
Møn's largest settlement is Stege, which contains most shopping facilities and places for going out. Cosy shops, cafes, bars and restaurants as well as a cinema and a disco await tourists her. In addition, you can collect fossils near Møns Klint, take part in a fairy-tale walk on Ulvshale or visit the GeoCenter Møns Klint. The latter offers interactive exhibitions, fossils, a 3D cinema, animal models as well as a climbing cave and a glacier walk.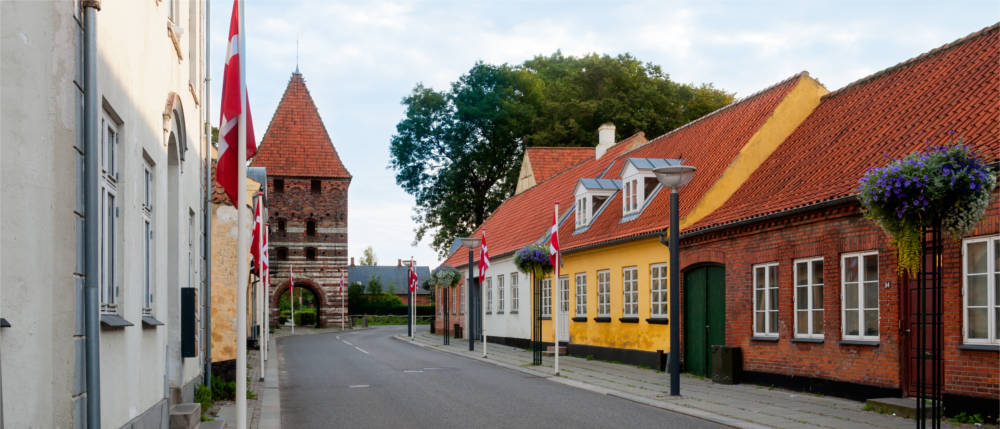 Activities - Beach and cycling holidays
Travellers can do a variety of sporting activities on Møn. Kayaking, fishing, swimming, Nordic Walking, hiking, kitesurfing, diving and snorkelling are popular examples. Panoramic cycling routes like the Munkevejen make the island the ideal holiday destination for cyclists.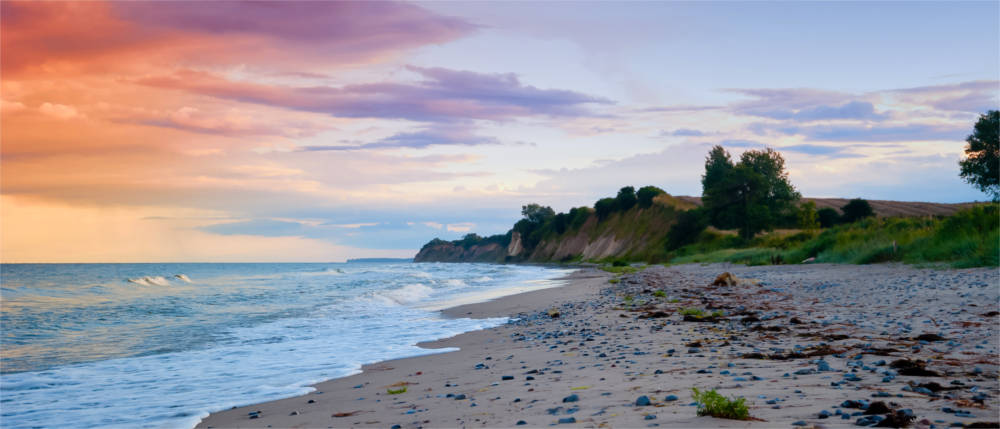 Information
Most tourists visit Møn in summer. Thanks to bridges and dams, the island can be reached by car. Alternatively, you can arrive by ferry or train. The nearest national airport is located in Odense and the nearest international airport is the one in Billund.
Møn is full of surprises with regard to both culture and nature. The white chalk cliff of Møns Klint, the frescoes in Elmelunde and the untouched primeval forest of Ulvshale make the island one of the country's most beautiful and extraordinary holiday destinations.